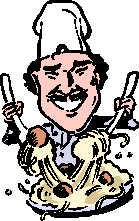 Cheap food stalls appear at night along Jalan Dewi Sartika and during the day you'll find plenty of food stalls and good fruit at Pasar Bogor, the market close to the garden gates. In the late afternoon along Jalan Nyi Raja Permas next to the railway station, street vendors cook up delicious snacks such as deep-fried tahu (tofu) and pisang goreng (fried banana). Also near the railway station, Taman Topi is a recreational park with fun rides for the kids, and the spotless rumah makan here, such as Tatos Cafe, have better-than-average Indonesian food and ice juices.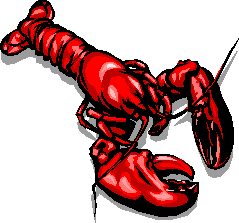 The Pujasera is an air-con hawkers' centre on the top floor of the Bogor Plaza shopping centre opposite the entrance to the botanical gardens. One of the better little eateries here is the Es Teler KK, serving inexpensive lunches and good fruit juices.
Another good restaurant for Sundanese food is the Jongko Ibu opposite the post office at Jalan Ir.H.Juanda 36. Prices are moderate and you can dine buffet-style and try a number of dishes. Rumah Makan Si Kabayan [phone (62-251)311849], Jalan Bina Marga I No.2, is one of Bogor's most pleasant Sundanese restaurants. You dine on mats in individual bamboo huts arranged around an attractive garden. You'll need to order a number of dishes to get your fill, but this restaurant is reasonably priced.
The Bogor Permai Restaurant & Bakery, Jalan Jenderal Sudirman 23A, is a large, semi-modern restaurant and bakery complex offering Chinese and Western fare, including steaks. The nearby Lautan Restaurant at No.15 is a large, no-frills eating house serving Chinese cuisine at moderate prices.
Bogor also has a KFC south of the gardens near the bus station, and a Pizza Hut, McDonald's, Hoka Hoka Bento and Dunkin' Donuts on Jalan Raya Pajajaran about 200 metres from the bus station. Hanamasa and Olala Cafe near Hotel Pangrango on Jalan Raya Pajajaran. There are also McDonald's and Dunkin' Donuts on Jalan Baru.
Pada sore hari banyak warung pinggir jalan mulai berjualan di sepanjang Jl. Dewi Sartika di sekitar Pasar Anyar.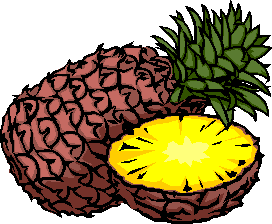 Pada siang hari, di sekitar Pasar Bogor dekat pintu utama kebun raya banyak terdapat warung makanan dan tukang buah. Pada malam hari banyak juga pedagang makanan dan minuman di sepanjang Jl. Nyi Raja Permas dekat stasiun KA. Di dekat stasiun juga terdapat tempat rekreasi Taman Topi yang berisi permainan untuk anak-anak seperti komedi putar; selain itu terdapat rumah makan seperti Cafe Tatos, CFC dll.
Di Bogor Plaza berseberangan dengan pintu masuk kebun raya terdapat pujasera (pusat jajan serba ada) dengan ruangan AC yang terletak di lantai paling atas dari pusat perbelanjaan tersebut. Salah satu stand yang cukup terkenal dengan es telernya adalah 'Es Teler KK'. Restoran Sunda Jongko Ibu terdapat di Jl.Ir.H.Juanda 36 berhadapan dengan kantor pos kebun raya. Harganya tidak terlalu mahal untuk beberapa piring masakan yang disajikan. Rumah makan Si Kabayan, Jl. Bina Marga I No.2 telp.(0251) 371849 juga restoran Sunda yang sangat menarik untuk dicoba. Anda dapat memesan beberapa jenis masakan setelah duduk di rumah- rumahan dari bambu dengan harga yang wajar.
Bogor Permai Restaurant & Bakery, Jl.Jend.Sudirman 23A, merupakan restoran & toko roti semi-modern yang menyajikan masakan Cina & Barat, diantaranya steak. Di dekatnya No.15 Lautan Restaurant yang menyajikan masakan Cina.
Bogor juga memiliki banyak restoran fastfood seperti KFC dekat terminal bis 'Baranangsiang", Pizza Hut, McDonald's, Hoka Hoka Bento, dan Dunkin' Donuts yang berjarak +/- 200 meter dari terminal bis berlawanan arah dengan KFC. Hanamasa di Jl. Pajajaran bersebelahan dengan Hotel Pangrango 2. McDonald's dan Dunkin' Donuts terdapat juga di Bogor Indah Plaza Jl. Baru.