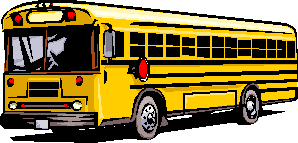 BUS. Buses from Jakarta (Rp.3,500/Rp.4,500 air-con) depart every 10 minutes or so from the Kampung Rambutan bus station, and can do the trip in a little over half an hour via the Jagorawi Highway toll road. The only problem is that it takes at least double that time to travel between Kampung Rambutan and Central Jakarta.
Buses depart frequently from Bogor to Bandung (Rp.14,000/ Rp.18,000; three hours). On weekends, buses are not allowed to go via the scenic Puncak Pass (it gets very crowded) and have to travel via Sukabumi (Rp.8,000/ Rp.10,000; four hours). Other bus destinations from Bogor include Pelabuhan Ratu (Rp.8,000), Rangkasbitung (Rp.8,000), Labuan (Rp.9,000) and Merak (Rp.12,000).
Air-con, door-to-door minibus go to Bandung for Rp.20,000, with connections to destinations further afield. The main travel agents are Erny [phone:(62-251) 322563], Mitra [(62-251) 321486], and Suci [(62-251) 325360]. Ring for pick up, or the guesthouses such as Abu Pensione can arrange it.
Angkots to villages around Bogor, including Ciampea (blue; No.5), depart from the Terminal Merdeka near the railway station.


TRAIN. It's recommended to take train to Bogor, which departs from every railway station except Gambir station every 20 minutes until 9.30 PM for Ekonomi trains (Rp.2,000 - Rp.2,500); and departs only from Kota station or Gambir station at 7.40 AM, 7.59 AM, 11.00 AM, 2.25 PM, 4.20 PM, 4.45 PM, 5.30 PM, 6.38 PM, and 7.10 PM for Pakuan Express/air-con executive class trains (Rp.13,000). The Ekonomi trains are reasonably efficient but best avoided during peak hours when they can be horribly crowded with commuters.
The easiest way to reach Central Jakarta is to take the trains, which run about every 20 minutes until 8.30 PM and take 1.5 hours. They cost Rp.2,500 to Gambir station or to Kota station. More comfortable Pakuan Express/air-con executive class trains (Rp.13,000) leave Bogor at 6.22 AM, 6.43 AM, 7.05 AM, 9.36 AM, 1.10 PM, 2.47 PM, 3.34 PM, 5.24 PM and 5.56 PM, with extra services on Sundays and holidays.
Slow economy trains operate between Bogor and Sukabumi; they depart Bogor at 8.00 AM, 1.00 and 6.00 PM, and take about two hours. There is no through railway service to Bandung.



BIS. Bis dari Jakarta (Rp.3500/Rp.4500 AC) berangkat kurang lebih setiap 10 menit dari terminal Kampung Rambutan dengan lama perjalanan sekitar 1/2 jam melalui tol Jagorawi. Namun demikian perjalan dari Jakarta Pusat ke Kampung Rambutan memakan waktu lebih lama (+/- 1 jam).
Banyak bis yang berangkat dari Bogor ke Bandung (Rp.14.000/Rp.18.000; 3 jam). Setiap hari Sabtu & Minggu, bis tidak diijinkan lewat Puncak dan harus melalui Sukabumi (Rp.8.000/Rp.10.000; 4 jam). Kota lain yang dapat dituju dari Bogor adalah Pelabuhan Ratu (Rp.8.000), Rangkasbitung (Rp.8.000), Labuan (Rp.9.000), dan Merak (Rp.12.000).
Dapat juga menggunakan travel untuk pergi ke Bandung yang dijemput dan di antar sampai ke tujuan (minibus AC) dengan biaya Rp.20.000. Agen travel yang dapat dihubungi : Erny (telp.0251-322563), Mitra (0251-321486), dan Suci (0251- 325360). Agen travel dapat menjemput ke alamat yang diberikan atau penginapan seperti Abu Pensione dapat juga mengaturnya.
Angkot (angkutan kota) ke pinggiran kota Bogor, seperti Ciampea (warna biru, No.5), berangkat dari Terminal Merdeka.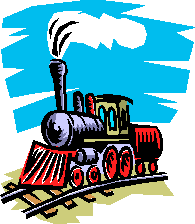 KERETA API. Disarankan untuk naik KRL (Kereta api Rel Listrik) apabila hendak ke Bogor, yang berangkat dari setiap stasiun kecuali stasiun Gambir untuk KRL Ekonomi dengan biaya Rp.2.000 s/d Rp.2.500 yang berangkat setiap 20 menit sekali. KRL Ekonomi terakhir jam 9.30 malam. Untuk kereta Pakuan Express AC, hanya berangkat dari stasiun Kota dan Gambir jam 7.40, 7.59, 11.00, 14.25, 16.20, 16.45, 17.30, 18.38, dan 19.10 WIB (harga tiket Rp.13.000). KRL ekonomi lebih murah tapi disarankan untuk tidak naik pada jam berangkat/pulang kantor karena kereta penuh sesak dengan orang yang mau berangkat/pulang kantor.
Cara termudah untuk mencapai Jakarta Pusat adalah dengan menggunakan KRL, yang berangkat setiap 20 menit dari stasiun Bogor sampai jam 8.30 malam dengan lama perjalanan +/- 1,5 jam. Harga karcis ke stasiun Gambir/Jakarta Kota adalah Rp.2.500. KRL yang lebih nyaman tetapi harga karcisnya lebih mahal adalah KRL Pakuan Express AC (harga tiket Rp.13.000) yang berangkat dari Bogor jam 06.22, 6.43, 7.05, 9.36, 13.10 14.47, 15.34, 17.24 dan 17.56 WIB, dengan jadwal tambahan pada hari Minggu dan hari libur.
KRL ekonomi juga ada yang ke Sukabumi, yang berangkat dari Bogor jam 08.00, 13.00, dan 18.00 WIB dengan lama perjalanan sekitar dua jam. Untuk tujuan Bandung, tidak ada kereta yang berangkat dari Bogor.