Bogor

Experience the beauty of Bogor deeply.


See the fabulous botanical gardens.


Trade your less money with priceless experiences.


Throw the hassle of big travel agency away.


Have trustworthy escort during your excursion.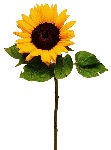 This site is dedicated to worldwide travellers who plan to visit Bogor (Indonesia). All information in this site are free. You don't need to be a member to access all the features. Feel free to explore our site.
If you don't want a hassle by being a participant of tour program from complicated big travel agency and miss hospitality of an efficient small scale tour operator, you have come to the right place. BFG TOUR SERVICES specializes in designing and providing unique tour programs for you to deeply experience the beauty of Bogor.
It is a very small scale, locally produced, low impact, and customizable. Please email us to discuss your interests and needs, because we run a people-to-people travel.
Click here for further information.
---
Budget Tour
Save your money by taking this cheap package tour. You pay one to get many benefits: tour, hotel accommodations, guiding services, transportation, admission to tourist destinations, cool T-shirt.

Adventurous Tour
An unforgettable adventure through Mount Salak. This is a ten hours hike up Mount Salak. The journey will start from Pasir Reungit camping ground at Bogor and ended at Cidahu candlenut forest (Sukabumi).

Weekend Homestay
Weekend Homestay is a program offered to the travelers to become part of Indonesian village community for weekend. The travelers will stay with local family, taste the villager meal, watch, meet, and feel the activities of community of Cibadak village.

Kampong Tour
This program will take the guests to visit and see the activities of Cibadak villagers. The guests will visit traditional limestone burning plant, wayang golek (wooden puppets) craftsman, home industry of tofu, traditional bean sprouts production, 'golok' (traditional knife) craftsman, and traditional village market.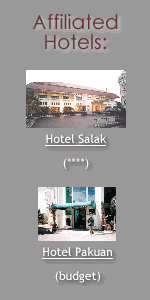 Partners' Links
Tami's Recipes
Cyber Educator
EFL Cafe
Kampungantenan
Bogor Free Guide
Miniclip Sudoku